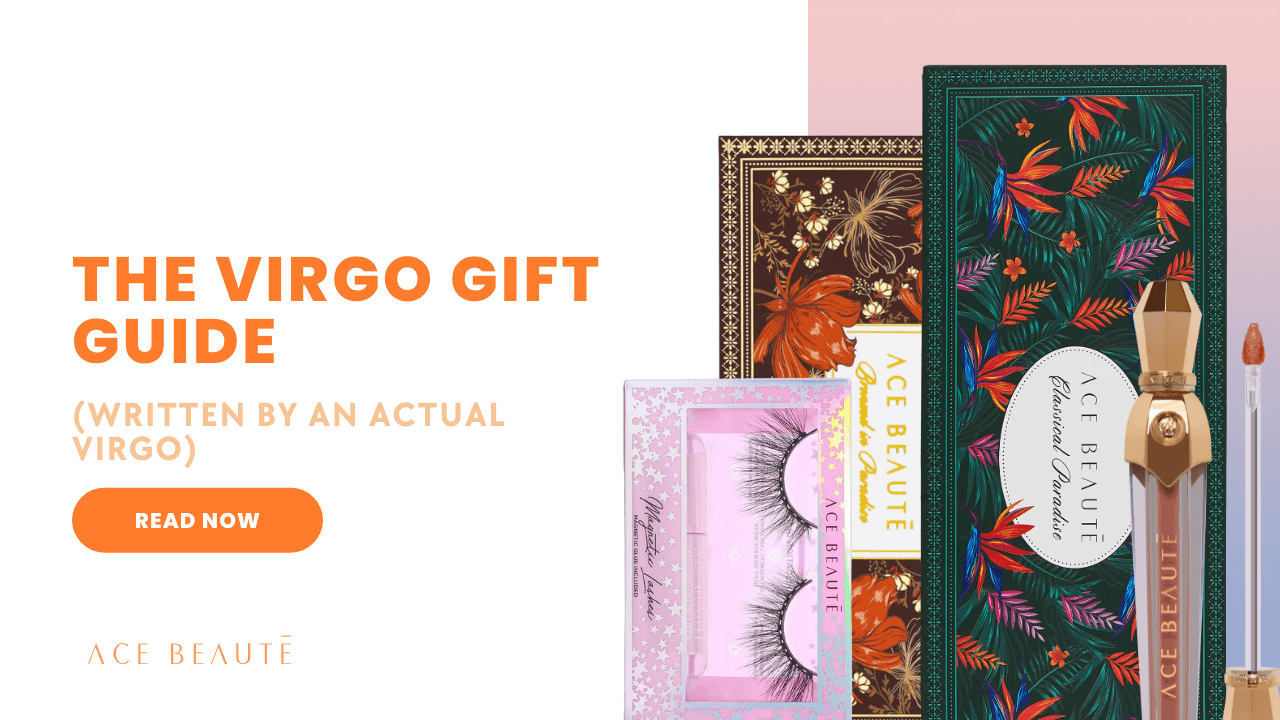 The Virgo Gift Guide (Written by an Actual Virgo)
Finding gifts for Virgos is nearly impossible. I don't want to call Virgos "picky", but we're literally career perfectionists. I'd love to blame the stars but, are horoscopes even legit?
A Virgo is anyone born between August 23 and September 22nd. As an Earth sign, Virgos are known for being practical, disciplined, understated, and quick-witted characters. We are extremely analytical and meticulous about organization. That said, it's hard to find a gift that will leave a Virgo truly speechless. (I know. Not very uplifting.) Don't worry, I'm going to show you some gifts no Virgo can deny.
1. Classical Paradise Eyeshadow Palette
Okay, can I get a few oohs and ahhs for these elegant autumnal shades? If there's one thing I know for sure, it's that every Virgo loves simple and classy. Name a palette that embodies "timeless" better than this beauty. I'll wait. This chic Classical Paradise palette comes in 12 luxurious shades, neutral and vibrant, including ultra-matte and metallic finishes. Did I mention that this palette is ultra pigmented? Trust me when I say the Virgo in your life will achieve makeup perfection with shades that last literally ALL DAY LONG. No touch ups required.
I have wiped off entire makeup looks just because my lashes didn't apply correctly and I bet your Virgo has too. The Muse Magnetic Lashes are a complete game changer. They are lightweight, fluffy faux mink gifts from the heavens that literally snap on to your look. The Virgo in your life will thank you for enhancing their beauty routine with these lashes, especially since a magnetic liner is included!
Here comes the practicality. Everyone needs a bronzer. Everyone. But a Virgo needs THIS bronzer. Bronzed in Paradise features 4 universal shades of brown tones from light to dark, making it the perfect palette for every skin tone during any season. Yeah, you read that right. A bronzer that actually works year-round. Genius.
One word: Impressive. I am a huge fan of every Perfect Pout shade, but Manifest holds a special place in this Virgo's heart as one of the most handy. This peachy shade not only compliments every skin tone, but can be dressed up or down for any occasion. And don't get me started on the formula. It's butter. I'm talking about velvety smooth application and not a single crack in my lipstick from the moment it glides on to when I finally stumble back to my room after a long day of sitting on the couch (Oh, you didn't think Virgos go out on weekends, did you?).
Look, Virgos are busy people and we value efficiency. There is literally nothing that compares to an instant manicure. Especially one as cute as this! The Funnel Cake Luxe Manicure contains 24 peachy-brown nude ombre nails. These easy-to-apply, neutral nails elevate any look. ANY. Like even in my pajamas I am a beauty queen.
Now that you have a complete Virgo gift guide, you are ready to impress! Happy gifting.
XO, Dove