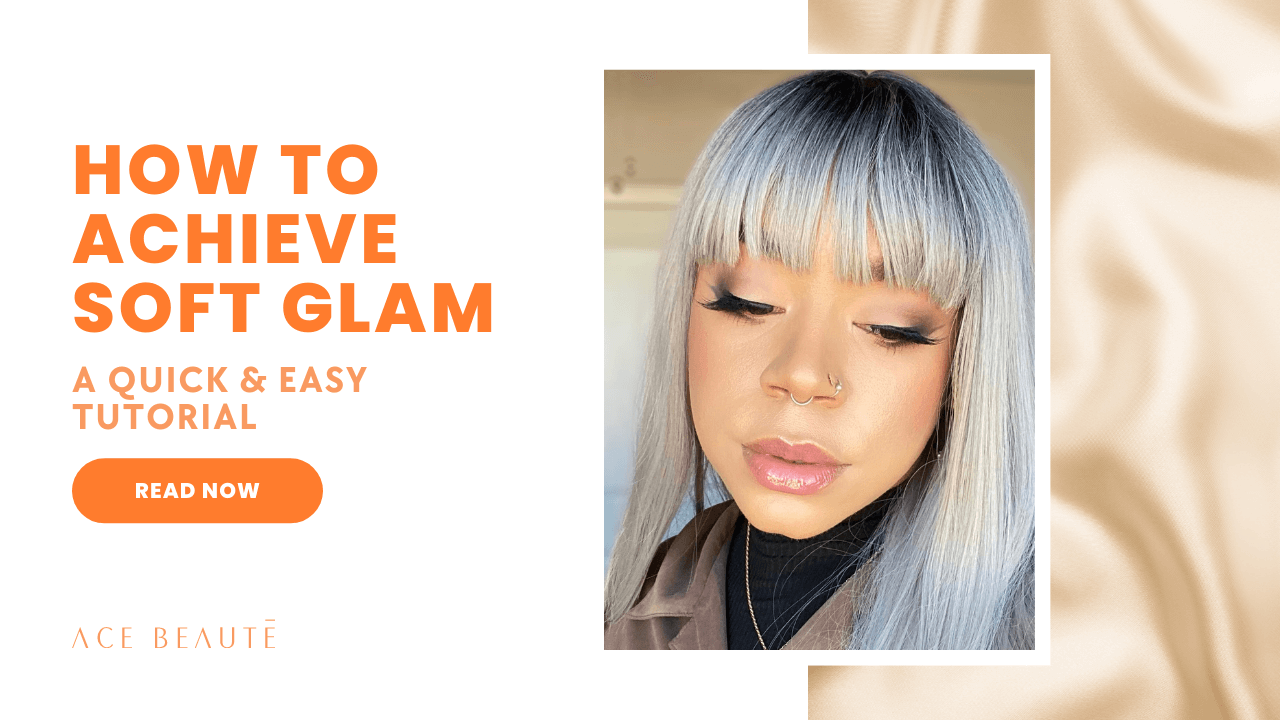 How to Achieve Soft Glam
Trends come and go but 2022 is about embracing the versatility of makeup. This year we've welcomed whimsical Euphoria looks and the revival of Y2k makeup. Now, soft glam makeup has earned a spot in our hearts. Soft glam looks are focused on achieving subtle, natural makeup without harsh lines. This makeup application technique is great for beginners because it's all about blending out and toning down.
What is Soft Glam?
The Soft Glam look is about creating an effortless look with a touch of drama; think soft smokey eyes or light contouring. The trick is to use shades and colors to your skin tones, preferably neutral colors. The beauty of Soft Glam is that you may add a touch of color to your face as long as you do it subtly. Whether a casual event or a formal one, soft glam will work in your favor. With that in mind, here's how you can wear soft glam makeup.
Quick and Easy Soft Glam
For your base you have a couple of options: You can grab either a light coverage foundation, tinted moisturizer, or concealer. If you opt in for a concealer, the key is put it only on areas where coverage is needed. Blend until your foundation seamlessly melts into your skin.
For the eyes, our Quintessential Palette is perfect for a soft glam beauty look. This palette has 16 elegant shades from matte to metallic finishes. It consists of neutral and vibrant colors which are great options for a day-to-night look. Patchouli, Nutmeg, Cinnamon, and Jasmine are great neutral shades to use in your soft glam eyeshadow looks. Harsh lines should be avoided in soft glam. Instead of using eyeliner to achieve a cat-eye wing, use Neroli, a matte black shade in the Quintessential Palette, with an angled brush to gently apply a soft wing to your lids. You can also blend out the edges to further amplify the softness of the look.
Merille Magnetic Lashes are lightweight and wispy with a subtle winged-out effect that emphasizes the beauty of every eye shape. Apply the magnetic liner close to your natural lash line to hide any harsh lines.
Glam isn't glam without a touch of of contour. Using your Bronzed in Paradise contouring palette, define your features with a fluffy face brush and add soft, rosy pops of color to your cheeks with your Blushed in Paradise Palette.
As we move on to the lips, remember it's all about keeping it simple. With soft glam, you can go matte or dewy. Our Pout Perfect Lipstick in Sincere is the ultimate peachy satin lip shade. It has a creamy texture and high-impact coverage that compliments every skin tone. If you're opting for a gloss, our Pout Perfect Lip Gloss in Spot On is best paired with a no make-up makeup look. If you prefer a lip gloss with color, our Pout Perfect Lip Gloss in All That lip gloss is the one for you.
And that's it! Now you have yourself a soft and easy glam.
SHOP THE BLOG TO GET YOUR SOFT GLAM LOOK