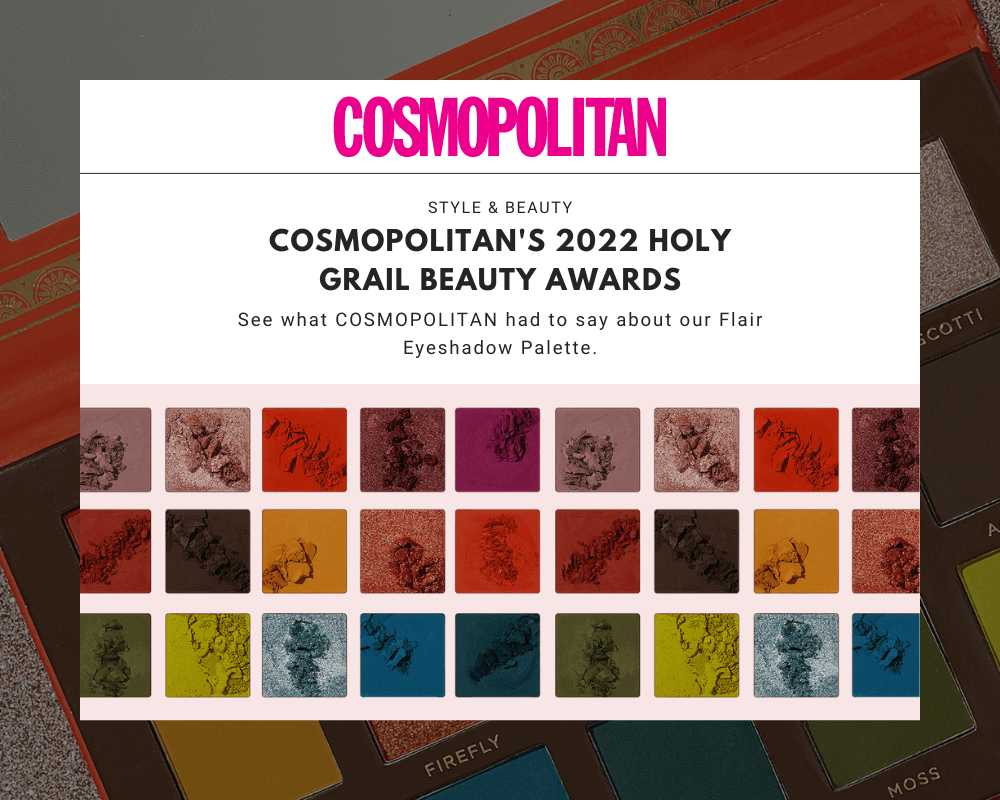 We Earned a Cosmopolitan Holy Grail Beauty Award!
Is this what fame feels like? - We are doing a little happy dance this summer because we have earned a Cosmopolitan Holy Grail Beauty Award! Famous for only featuring no BS beauty products that really work, the Holy Grail Beauty Award list is extremely exclusive. Just two eyeshadow palettes made it to the 190 product award list: a neutral and a bright.
The highly selective Cosmo beauty editors, with a combined 30+ years of beauty review experience, have chosen to recognize our Flair Palette as the best bright eyeshadow palette on the market. Period.
"There are very few palettes that I use every single color of, but this is one of them. From a fiery-orange to a shimmery light blue, these hues aren't for the timid—but also aren't too wild for anyone wanting to give their look a bit of wow!" said Julee Wilson.
"Wow" for real! One thing we adore about Flair is that all 15 lux shades were designed to compliment one another while still providing a color story so unique that you'll never find a duplicate in your other palettes. Not to mention, Flair has unmatched versatility. Whether you're dressing up, or dressing down, there is a shade in this palette guaranteed to enhance your look.
We are so thrilled that Flair is getting some extra love this season, and with well over 400 shining reviews, we know this isn't the end. We want to thank you all for your support. We wouldn't be here if it weren't for the love of our community!
Shop The Blog
Read the full article here.