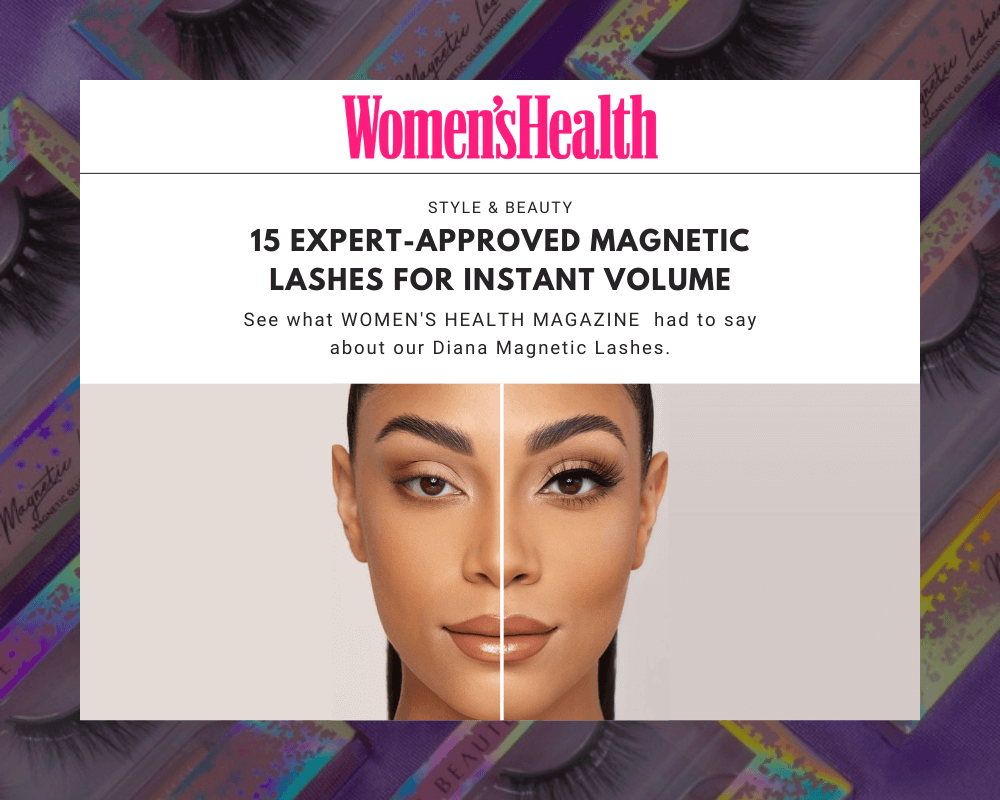 We Were Featured in Women's Health Magazine!
We are absolutely honored to have been featured in Women's Health Magazine! In a recent blog titled "15 Expert-Approved Magnetic Lashes for Instant Volume", five professional make-up artists from around the world shared their false lash recommendations and our Diana Magnetic Lashes made the cut!
Diana Magnetic Lashes emphasize the beauté in every eye shape. They are lightweight and feathery for instant volume.
Out of all 15 lash brands represented, our Diana Magnetic Lashes were ranked the strongest thanks to their 12 micro-sized magnets, "If you love a good cat eye, you'll fall for these super-strong magnetic lashes, since the eyeliner is extra opaque."
It's true! When developing Diana, we put in some real blood, sweat, and tears to create the highest integrity magnetic lashes possible. Starting with high quality vegan fiber, we set out to bring Diana to life. We ensured these lashes could withstand everything from a windows-down joy ride to a thunderstorm in the park.
Their experts also pointed out that aside from being incredibly durable, our lashes were the final touch to perfecting the cat-eye look. Thanks to their wipsy design, Diana Magnetic Lashes draw attention to the outer corner of the eye for a chic, elongated effect.
So, what are you waiting for? Try the show-stopping Diana Magnetic Lashes before they're out of stock!
SHOP THE ARTICLE
You can read the full article by clicking this link.