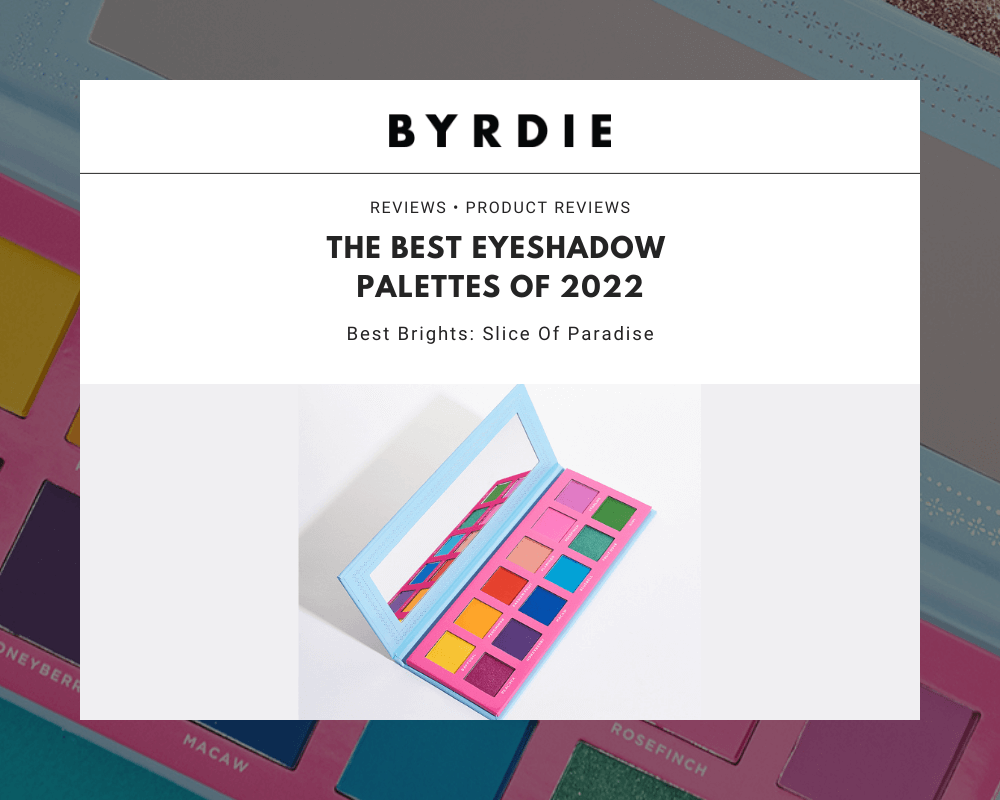 Ace Beauté is Featured in Byrdie!
In Byrdie's blog, "The Best Eyeshadow Palettes of 2022", they rounded up the greatest 14 eyeshadow palettes on the market, one of which was Ace Beauté's Slice of Paradise, voted as the "Best Brights Palette".
"For those who love to experiment with vibrant shadows, this set of 12 brights is the ideal match. The rainbow-inspired colors are bold, fun, and saturated and include all kinds of options not usually found in many palettes, think a Kelly green and tangerine orange. Finely-milled and pressed, they also all pack intense color pay-off."
Here are a few of the benefits they highlighted about the Slice of Paradise Eyeshadow Palette:
Easy to Blend
Amazing Variety
Slice of Paradise features a rainbow of excitement with 12 vibrant shades, including bold mattes and shimmering metallics. This palette was created with a new formula for better blending and long-lasting impact. With its ultra-pigmented hues, every shade from the palette pops whether you're opting for a monochrome or multi-colored look.
Moments like these are what drive us to develop products that not only help others embrace their beauté but also feel good in their skin. You can read the full article by clicking the link: Byrdie Blog
SHOP THE ARTICLE: