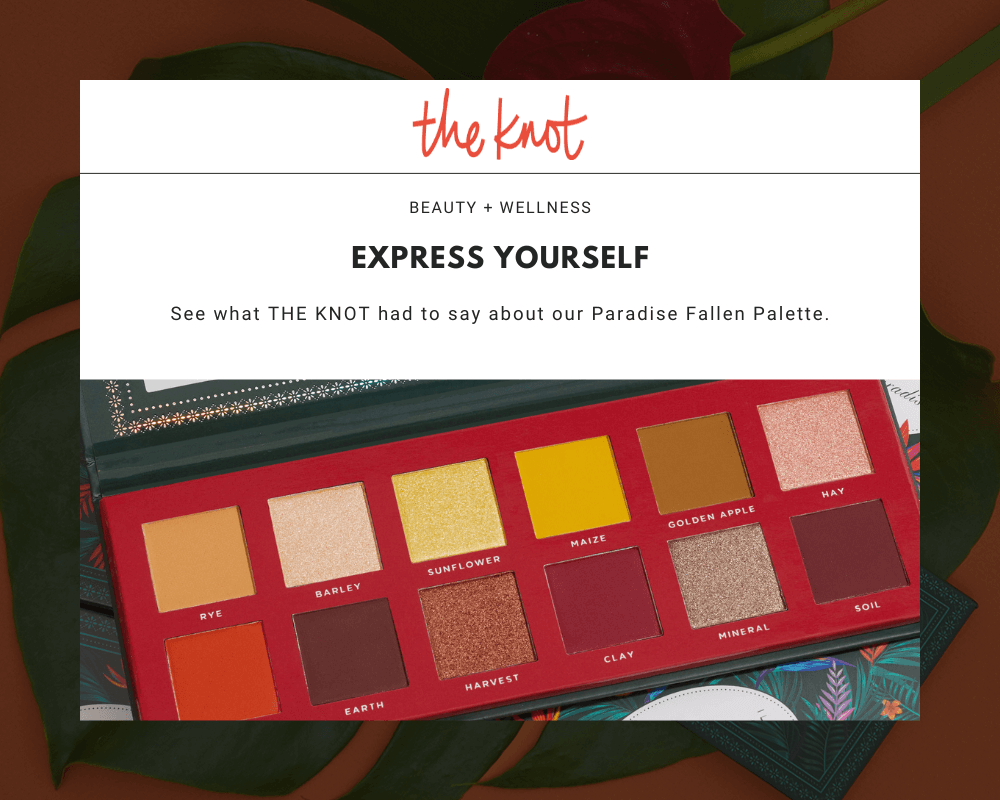 We Were Featured in The Knot!
Do I hear wedding bells? We are dancing with delight over our feature in The Knot! The Classical Paradise palette was highlighted in their 'Express Yourself' column along with other outstanding products from Coloured Raine, We Are Fluide, Fenty Beauty and Boy Smells.
Niye, our founder, had a vision for makeup that would manifest its beauty equally on all skin tones after noticing that many palettes weren't as universal as they claimed. The result? An unmatched collection of hues with intense color payoff.
Classical Paradise is one of four unique palettes from the iconic Paradise Collection. From non-stop 11-hour video calls to reviewing 60+ eyeshadow shades for each palette, the collection was a process of hard work and dedication.
Like our motto, "Beauté for All", the Classical Paradise eyeshadow palette was intended to inspire authentic self expression in everyone that used it. This palette uses timeless shades to encourage elegant, versatile looks while also gently pushing beauties out of their comfort zone with high-impact vibrancy.
Classical Paradise features a warm, earthy color story with both matte and metallic finishes. Known for their buttery smooth application and blendability, Ace Beauté palettes are highly coveted for their ease of use. The Classical Paradise palette is no exception to the rule, making versatility one of its greatest features. No more hassle of re-applying eyeshadow. This formula offers luxury quality and a long-lasting finish.
Moments like these are what drive us to develop products that not only help others embrace their beauté but also feel good in their skin. 
SHOP THE BLOG