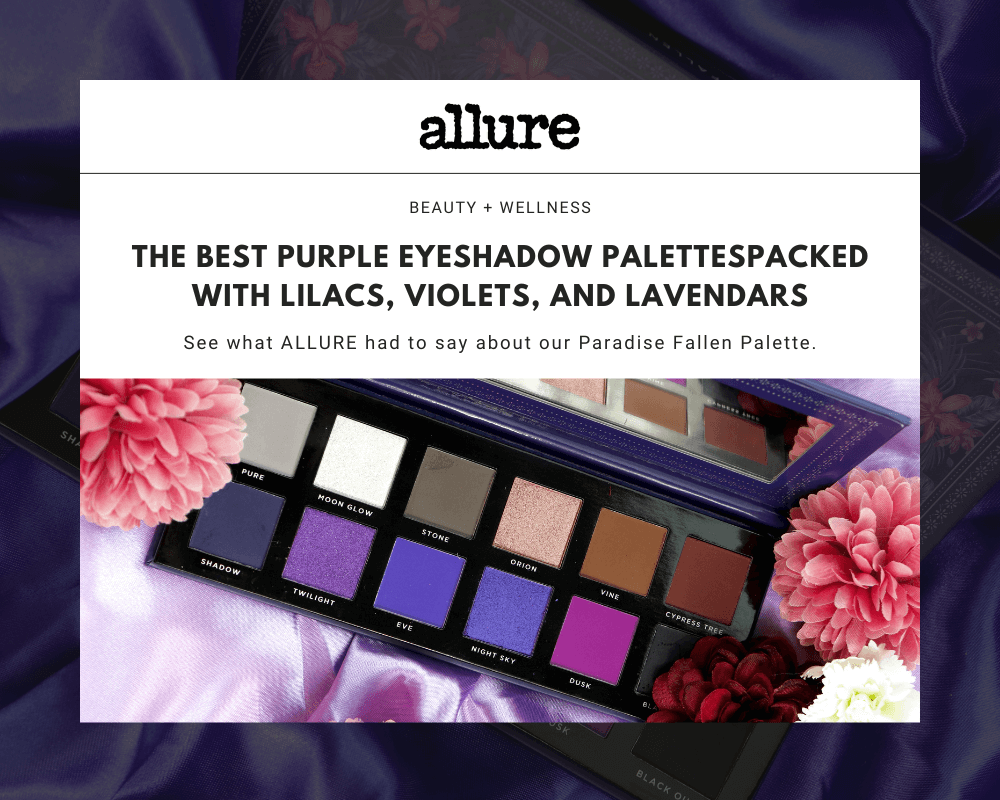 Allure, is That You?
We've landed on Allure and couldn't be more excited about it! Ace Beauté is no stranger to bold purple shades, so we are absolutely thrilled to have been deemed one of "The Best Purple Eye Shadow Palettes packed with Lilacs, Violets and Lavenders"!
Paradise Fallen is just one of four vibrant eyeshadow palettes from the well-loved Paradise Collection. Developing this palette was no easy feat. We endured 11-hour video calls, reviewed well over 60 eyeshadow shades to find the perfect color combination, and from 3,000 professional images had to choose one that best embodied the personality of the palette.
It took real blood, sweat, and tears to develop the ultimate purple palette, which is why we are so thrilled that Allure chose to feature it in this purple hued review!
"Of the 12 shades in the compact, five of them are true purple tones. The rest are complementary neutrals to assist with smoking. The tools you use alongside this palette will make your creation easier to apply. Flat eyeshadow brushes are ideal for packing on those pigmented colors – and to get a more foiled finish, lightly wet your brushes before layering on the metallic options."
Paradise Fallen includes vibrant mattes and shining metal finishes. These shadows are butter-smooth and hyper-pigmented, making application ridiculously easy. One thing we set out to accomplish was not just an incredible formula, but also universal hues that work on all skin. Paradise Fallen offers a variety of shades that compliment all skin tones while still providing unmatched impact.
Moments like these are what drive us to develop products that not only help others embrace their beauté but also feel good in their skin. You can read the full article by clicking the link: Allure.