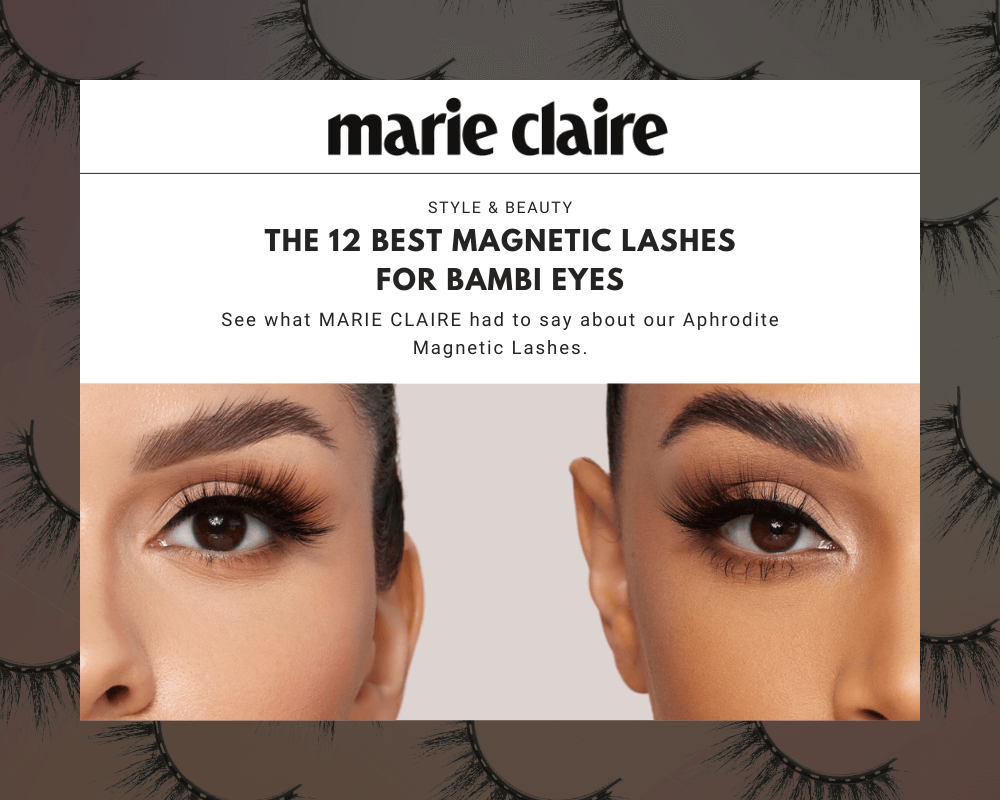 We Were Featured in Marie Claire!
This calls for a drumroll...
We are jumping for joy today after being featured in Marie Claire as one of the best magnetic lash brands for achieving Bambi Eyes! Oh, you don't know about the Bambi Eye trend? Picture this: The sultry Cat Eye's innocent, doll-eyed sister. Rather than focusing on snatched liner and harsh angles, the Bambi Eye uses rounding elements to emphasize big doe eyes.
Our vegan Aphrodite Magnetic Lashes seem to really do the trick by directing attention to the center of the eye with long, enchanting lash wefts. Yeah, they're magic.
Magnetic lashes are an amazing way to achieve the flirty flair of false lashes without the hassle of applying lash glue. The Aphrodite Magnetic Lashes are perfect for special occasions or when you want to feel a little more glamorous than usual. They're easy to apply, have a beautiful effect, and with just enough wisp, they could almost pass as your own lashes (and we know you don't have lashes like that).
Hana, one of Marie Claire's beauty reviewers, offered some tips for wearing Aphrodite: "For your best lashes, apply a thin coat of mascara for a fuller look, then gently line your lash line before applying falsies. They'll feel snug and durable all day, and can be used up to 30 times with proper care."
We are so honored to have been featured and want to thank every single one of our Beautés for your love and support. Without you, we wouldn't be here!
Shop the Blog
Read the full blog post here.