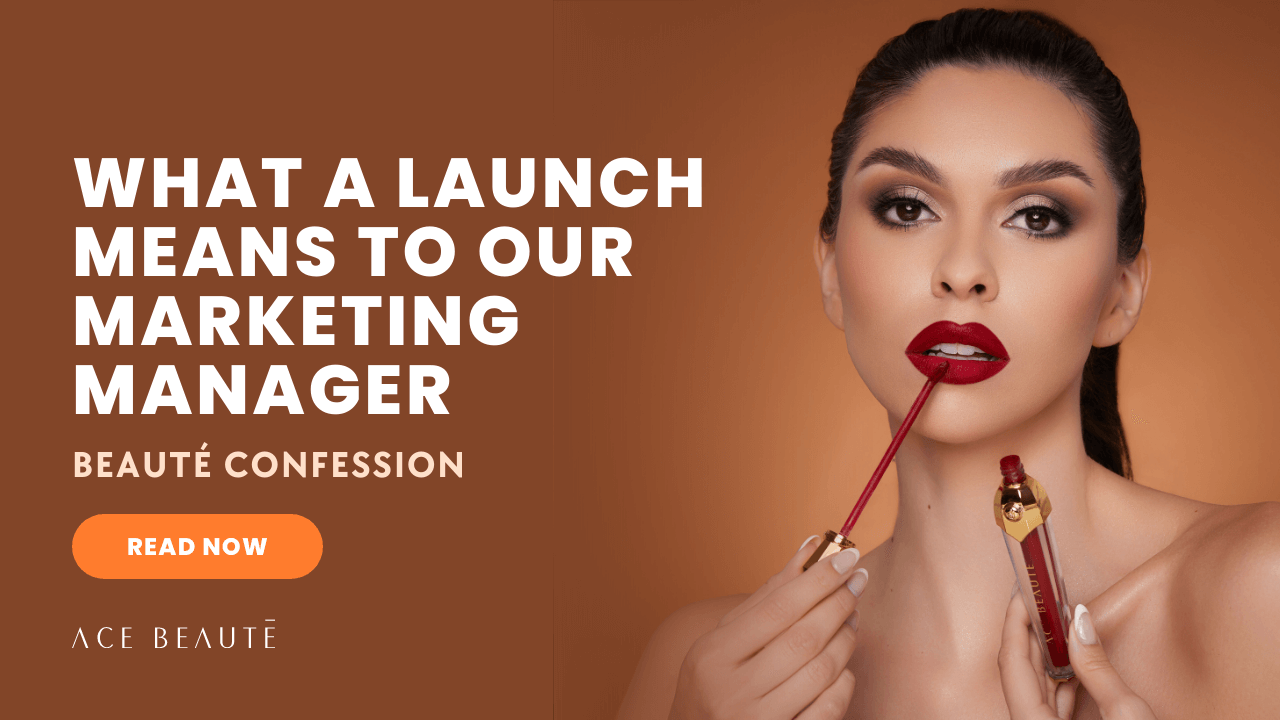 What a Launch Means to Our Marketing Manager
Ace Beauté is made possible by our dedicated team, who devote their time and ingenuity to developing high-quality items for the brand and our beauties. Our Marketing Manager, Adriana, has a unique perspective on launching a product that we want to share.
We asked Adriana: What does a launch mean to you?

Adriana: My priority during a launch is to understand why we created the product. The why fuels the story, allowing me to craft the narrative behind it. This story helps us to connect with our audience on an emotional level, not just physical. A red lipstick, for example, is simply a red lipstick. But when we tell you the reason behind creating that red shade is to make you feel empowered and confident, it becomes more than just a product; it becomes an experience.

Once we've established our story, I'll examine our marketing funnel and evaluate our plan. I go over our strategy for increasing brand recognition, converting customers, and retaining customers. Various channels contribute to this funnel, from email marketing to our e-commerce store to our brand ambassador program. In addition, I go over social media initiatives with the social media team to make sure they are aligned with my marketing efforts.

After a launch we assess and evaluate our efforts. We examine everything to see what was a success and what's to be improved for next time.
Keep an eye out for our BIGGEST MOST EXCITING LAUNCH EVER! We promise you it's going to be epic!