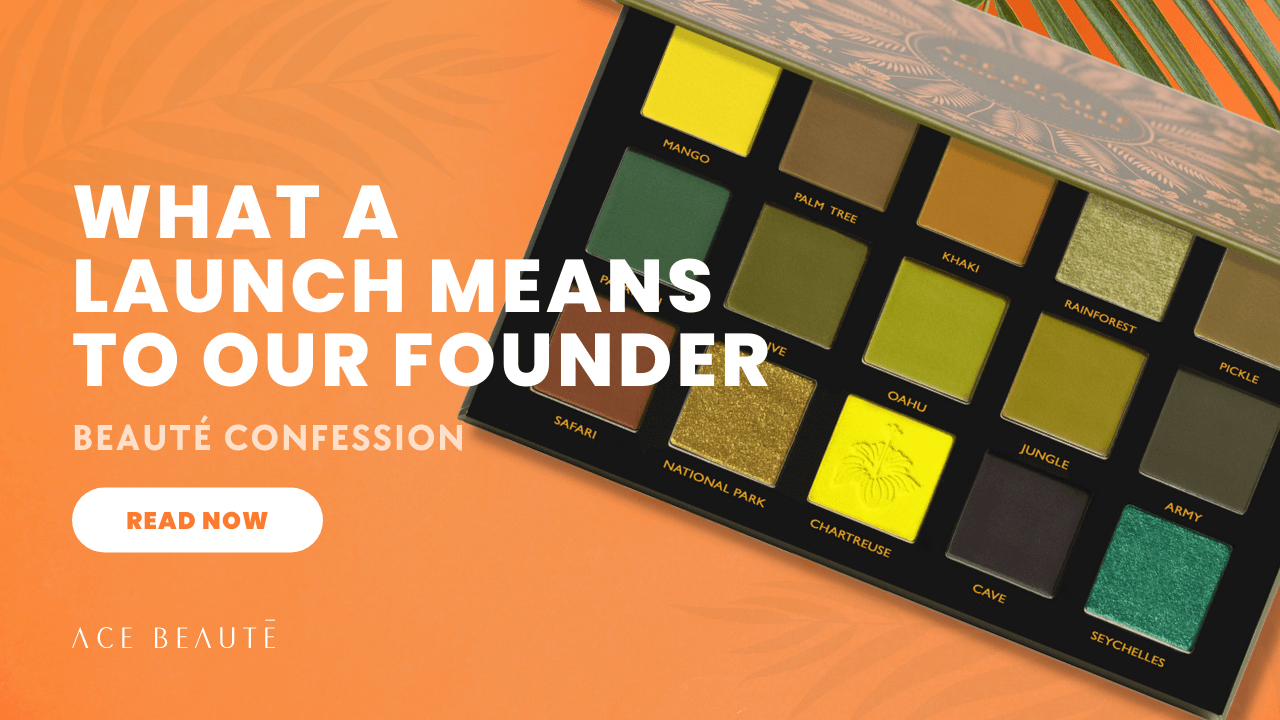 What a Launch Means to Our Founder
Ace Beauté is made possible by our dedicated team, who devote their time and ingenuity to developing high-quality items for the brand and our beauties. Niye, our Founder and Product Development Director, has a unique perspective on a product launch that we want to share.
We asked Niye: What does a launch mean to you?




Niye: A launch is a process of bringing a product to the reality that I imagined in my mind. A lot goes into releasing a product, from design concepts to choosing the Pantone colors for packaging, and so much more...
While the final result appears to be effortless, the process of creating an Ace Beauté product is everything but that. Our procedure is meticulous and detailed at every level. Before we go into production, we start with research, proceed to design and concept, then colors, testing, samples, and editing.
"It can be overwhelming at times. From overseeing and brainstorming with the team and finalizing the launch photography, marketing, and social strategies." She concluded.
As a mom, wife, and full-time CEO, Niye always has a lot on her plate. Launching a product can sometimes feel too much to handle. A lot of communication goes between Niye, the factory, marketing, public relations, social media, and accounting. What keeps Niye on the ground is her love and passion for what she does. Her ability to make a vision come to life and the color stories the team has created has allowed us to spark confidence and creativity through make-up.
In a nutshell, a product launch is only possible through the team's coordination. Having a vision for a product is one thing; making it a reality is another. Like any other brand, we know that those experiences and challenges that come along the way are just the learnings we use to keep improving our process for our future products.
Keep an eye out for our BIGGEST MOST EXCITING LAUNCH EVER! We promise you it's going to be epic!