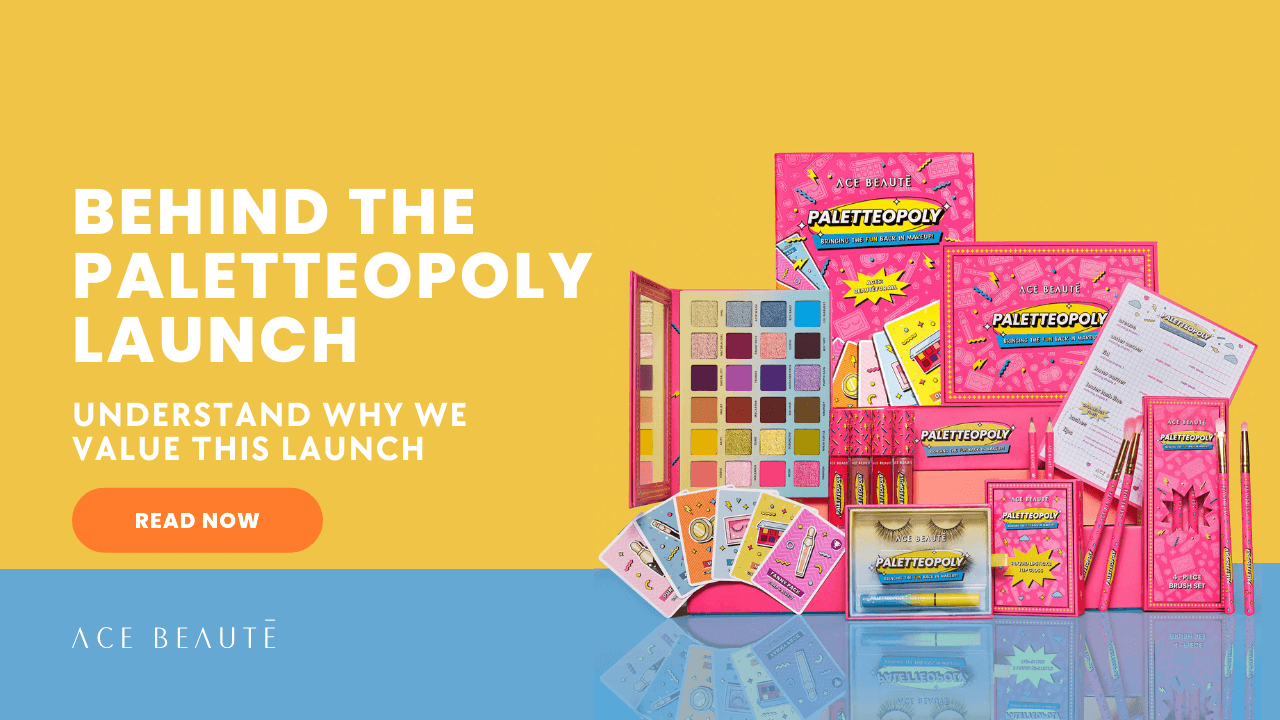 Behind the Paletteopoly Launch
To help you understand why we value this launch so much, we want to share some of the challenges we faced along the way.
Even though there are numerous beauty businesses worldwide, we discovered that most products feel the same. We wanted to create something unique, fun, and overall helpful. Many beauties experience creativity blocks or are unsure of where to start. And so, questions like, "How do we bring back the fun in makeup? How do we help beauties who are new to the makeup community?" were asked in brainstorming sessions. In those sessions, Paletteopoly was born: By reigniting the fun in makeup and not letting beauty standards consume us. We had to allow ourselves to go with the flow, to re-explore the childhood excitement of playing with makeup.
Paletteopoly took three years to make. Trust us when we say that those years felt long and tedious with so much brainstorming and discussions from different team members, friends, and families. Last year, we even had to scrap the entire thing and fully redesign it, requiring us to start from square one.
The challenge was to offer a makeup game that is fun but also not time-consuming. Everyone is busy with their day-to-day schedule and we had to consider how much time it would take to play the game. The goal was to make it fast but also ensure that the game can be played either solo or multiplayer. We were trying to find the balance between the makeup, the game, and time spent on both. We played with so many variations of the game and personally tested each variation throughout the years. We had to be certain everything was efficient and convenient.