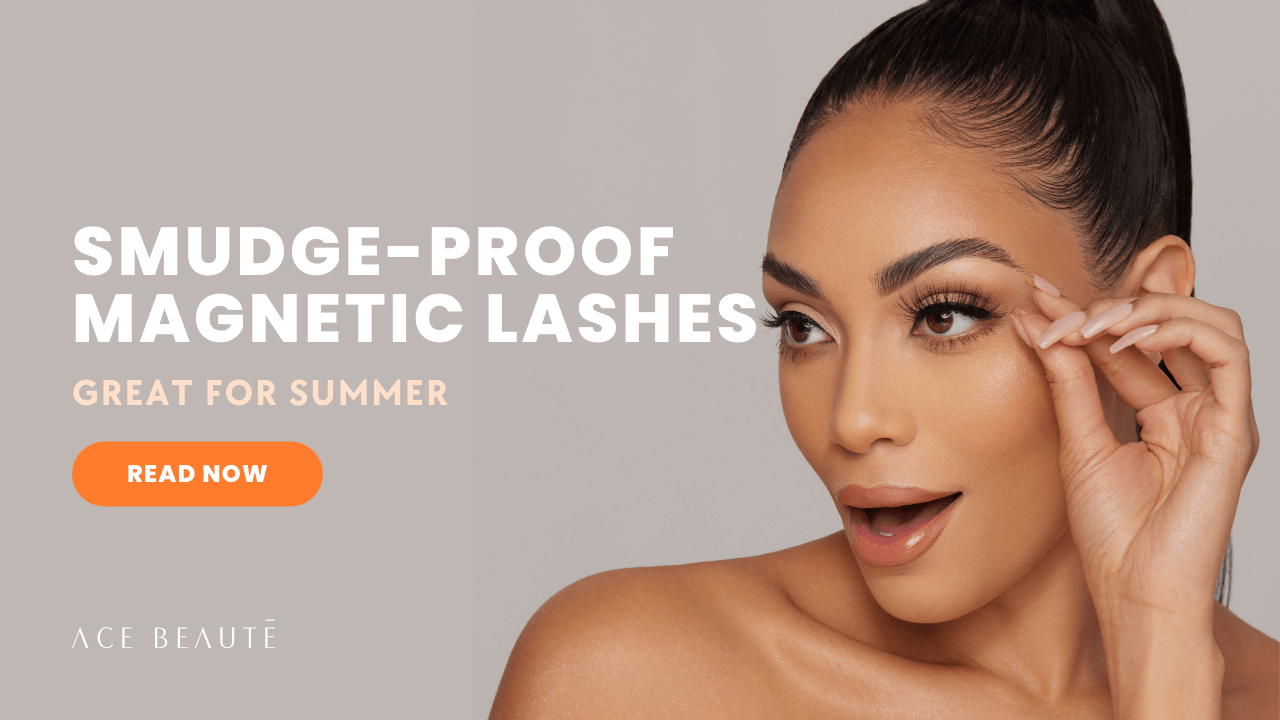 These Smudge-Proof Magnetic Lashes Will Stay Intact This Hot & Humid Summer
Your ultimate summer beauty essential is here! As we all know, the summer season calls for adventure and spontaneity, and as the weather gets warmer, our sweat becomes glowy, and our bodies are bronzy. But one thing's for sure nobody wants to spend their summer days with ruined makeup and smudged mascara. It's time to go from a hot mess to looking like the BEST with our smudge-proof magnetic lashes that will stay intact this hot and humid summer!
Here are three reasons why you should switch to this lash innovation:


#3. With the summer season making us become puddles of sweat, we must find ways to be more hygienic in and out. One thing about magnetic lashes is that they are a better option for those searching for mess free experience. Looking for your sign? Here it is! They are cruelty-free, sustainable, and innovative. With magnetic lashes, you don't have to constantly put up with harsh glues brought by lash extensions which sometimes cause irritations or infections in the eye area. Magnets do all the work, and you don't need to stress about setting or missing your lash appointment. The truth is that magnetic lashes are less messy and don't damage your natural lashes.



#2. It saves time, and as they say, time is money! Summer is all about going places, and this beauty product is your ultimate time saver. Magnetic lashes are just a three-step process. (Line, snap, & go!) We can even add bonus points for being great for longer trips because they are less likely to fall off as they stay on all day long. They can handle anything from high winds to watery eyes. The application and removal are quick and beginner-friendly. Once you've learned the trick, you're good and ready to go!



#1. Finally, because magnetic lashes are reusable, they do not require any upkeep! They are easy to clean, and you can wear them about 30 times. Magnetic lashes come in natural, casual, and full styles. They provide the versatility of being worn with numerous looks without having to wait for weeks or pay for lash extension removal.
Add our best-selling magnetic lashes to your makeup bag: