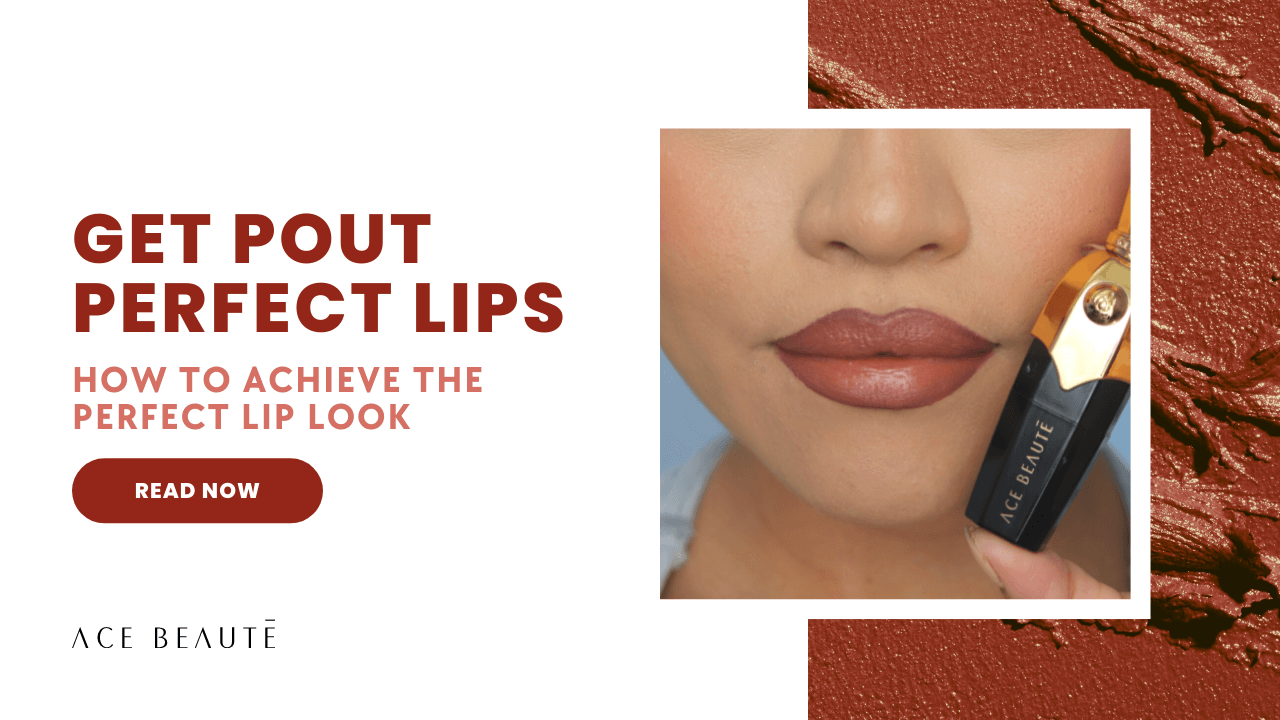 How to Achieve Pout Perfect Lips
If you're a TikTok fan, you've seen this a million times: a beauty influencer talking about their favorite makeup palettes, lashes, etc. but they didn't share how they got those perfect lips! There's no denying that you have many options for plumping your lips, but using Ace Beauté's Pout Perfect method is by far the most fool-proof way to go.
1) Pamper Your Lips
No, seriously. The foundation of any desired aesthetic is a strong foundation. By taking care of your lips, you are ensuring a perfect base every time. You wouldn't put paint over a hole in the wall, so why would you expect perfect lipstick application on dry, peeling lips?
To stay crack-free, use a hydrating lip scrub to exfoliate dead skin. If you don't have a scrub, or are on a budget, try making your own by mixing one teaspoon of honey with two teaspoons of sugar. When massaging onto your lips, ensure that you are being gentle. Don't scrub your mouth as hard as possible. You still want to have lips when it's over.
2.) Perfect the Lines
Over-lining your lips is a MUST for achieving the perfect pout, though you need to be careful not to over-line into oblivion. Unless that's your vibe, I would suggest starting small with a Pout Perfect Lip Liner and slowly building height near the cupid's bow for an extra pouty lip. Avoid extending too far past the corners of your mouth.
3.) Pick a Moisturizing Shade
Velvety smooth lipsticks absolutely amplify your pout. You can never go wrong with a neutral shade like Sincere for all complexions. For Beautés with rich skin tones, the Pout Perfect Liquid Lipstick shade Shero is sure to be a perfect match. If you have a fair complexion, the liquid lipstick shade Manifest is calling your name. You can also maximize the illusion with a high impact gloss to take advantage of the plumping shine.
Keep up with these three simple steps and you'll be boasting your own TikTok worthy lips in no time!
SHOP THE BLOG