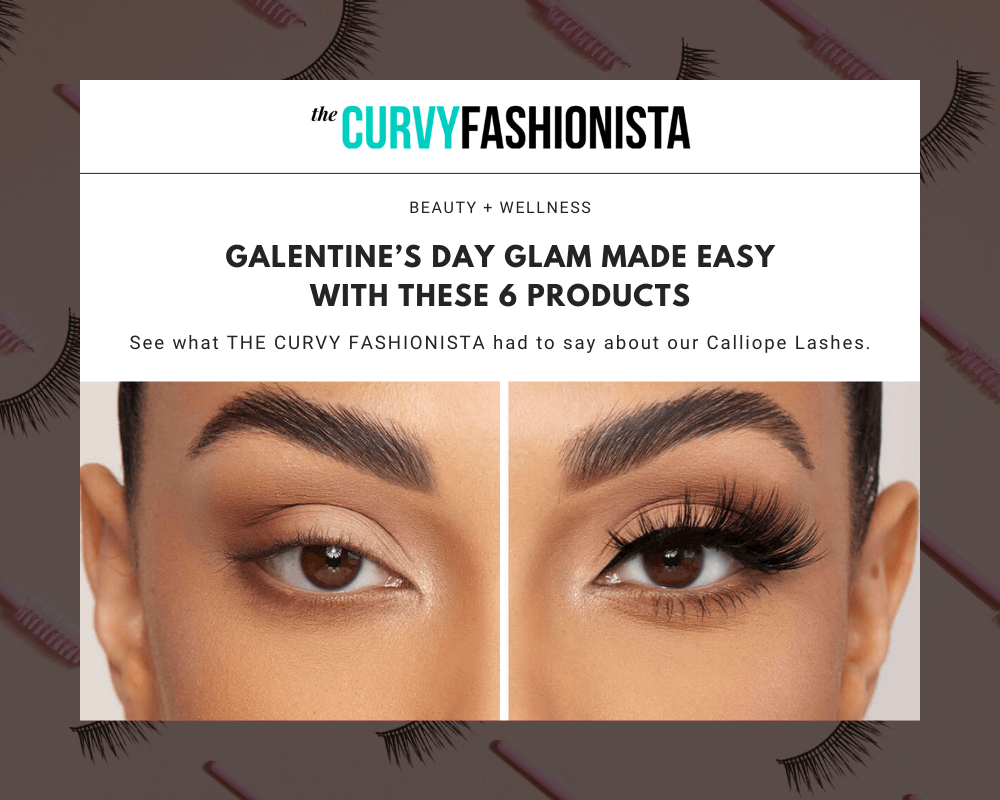 We Impressed The Curvy Fashionista!
We are star struck! A huge thank you to The Curvy Fashionista for featuring our elegant Calliope lashes in a recent blog article!
"Ace Beauté's Calliope Lashes certainly live up to their title, named after the Greek muse of poetry and eloquence. These dramatic and striking lashes feature longer hairs that are full but super fluffy. They also have a small amount of spacing between the hairs to mimic natural lashes."
We couldn't have said it better ourselves! Our Calliope Lashes emulate eloquence. Featuring cruelty-free lash wefts and an ultra comfortable cotton band, these chic lashes ensure volume, length, and a touch of mystique! For a limited time, our lashes are buy one get one free. Just add two pairs of falsies that you love to your cart and the discount will be applied. Missed the promo? No worries. Join our newsletter to stay up to date with the latest deals.
Moments like these drive us to create products that really help others embrace their beauté and feel good in their skin. You can read the full article by clicking the link: The Curvy Fashionista
Shop the Blog