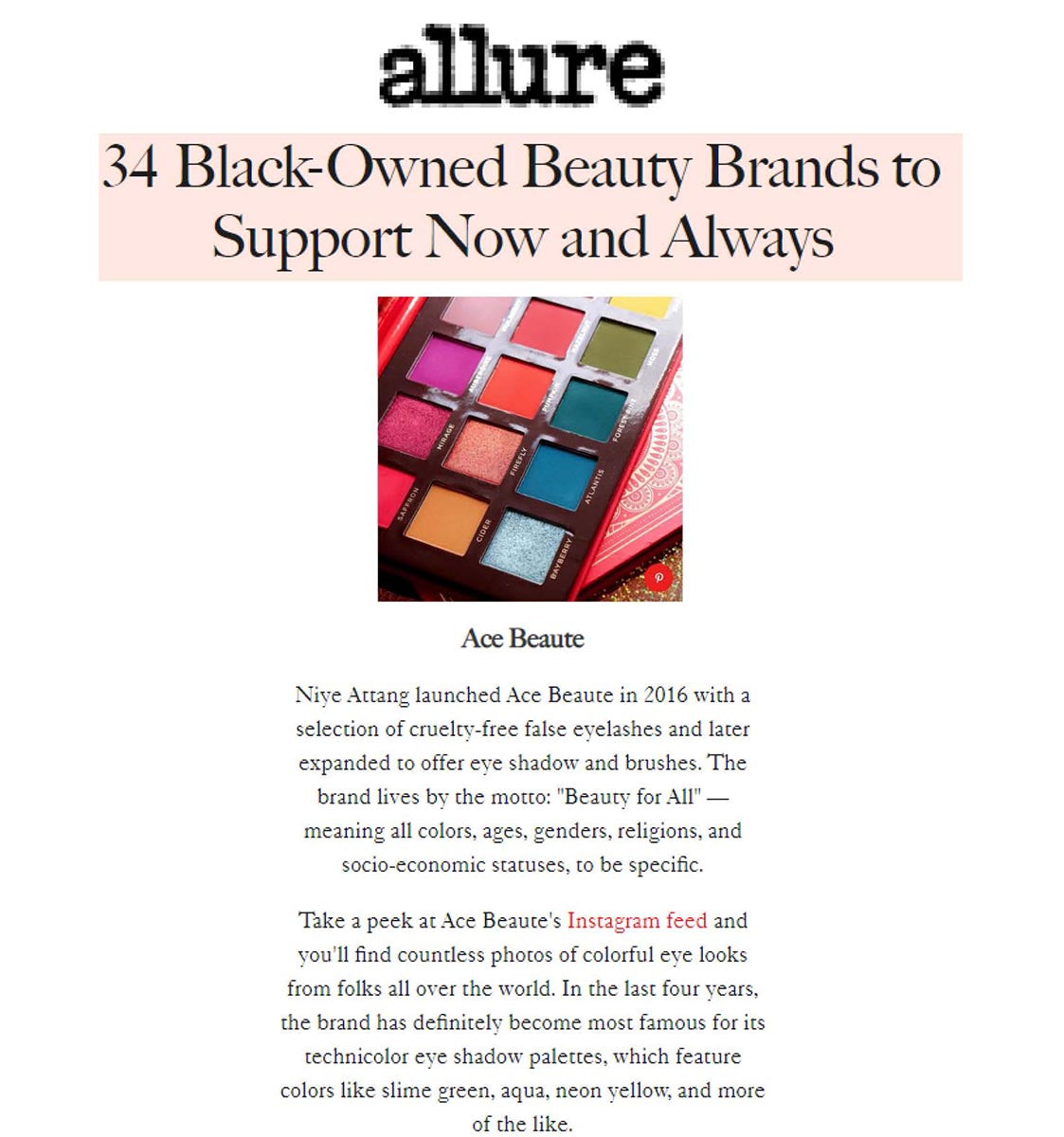 Allure

Ace Beaute
Niye Attang launched Ace Beaute in 2016 with a selection of cruelty-free false eyelashes and later expanded to offer eye shadow and brushes. The brand lives by the motto: "Beauty for All" — meaning all colors, ages, genders, religions, and socio-economic status. It's held true to that mission through its product offerings.

Take a peek at Ace Beaute's Instagram feed and you'll find countless photos of colorful eye looks from folks all over the world. In the last four years, the brand has become most famous for its technicolor eye shadow palettes that feature colors like slime green, aqua, neon yellow, and more.

Star product: The Oceanic Palette features 15 pigment-packed shadows in sea-inspired shades that are perfect for anyone who loves bold colors. [1]